Apparently "Al Forno" just means "In the oven".
I attempted this in January 2022 and it came out nicely.
I dry roasted 4-5 cloves of garlic until they were soft and then I mashed them up.
I started water for pasta and cooked it just short of al dente. I used Orecchietta.
In a pan I placed 2 tbsp of butter and some slivered onions and browned them. Then into the pan I placed some cut-up
chicken that I cooked in the cast iron, the smashed garlic and some half & half. Season with salt & pepper to taste and reduce
the cream a bit but don't overdo it. I cooked it down too much and the dish was drier than it should be. Add the cooked pasta
and a handful of shredded parm and toss it for 2 minutes or so. Then pour that into a greased baking dish and add some
mozzarella over the top and bake it at 400° for 15-20 minutes. The sauce will bubble and the top of the dish will begin to brown.
Then take it out and throw some chopped green onion over it.
Really good. Any pasta will work and tweaks are easy. Tomatoes? Sure. Mushrooms? Why not. Shrimp? Giddy up.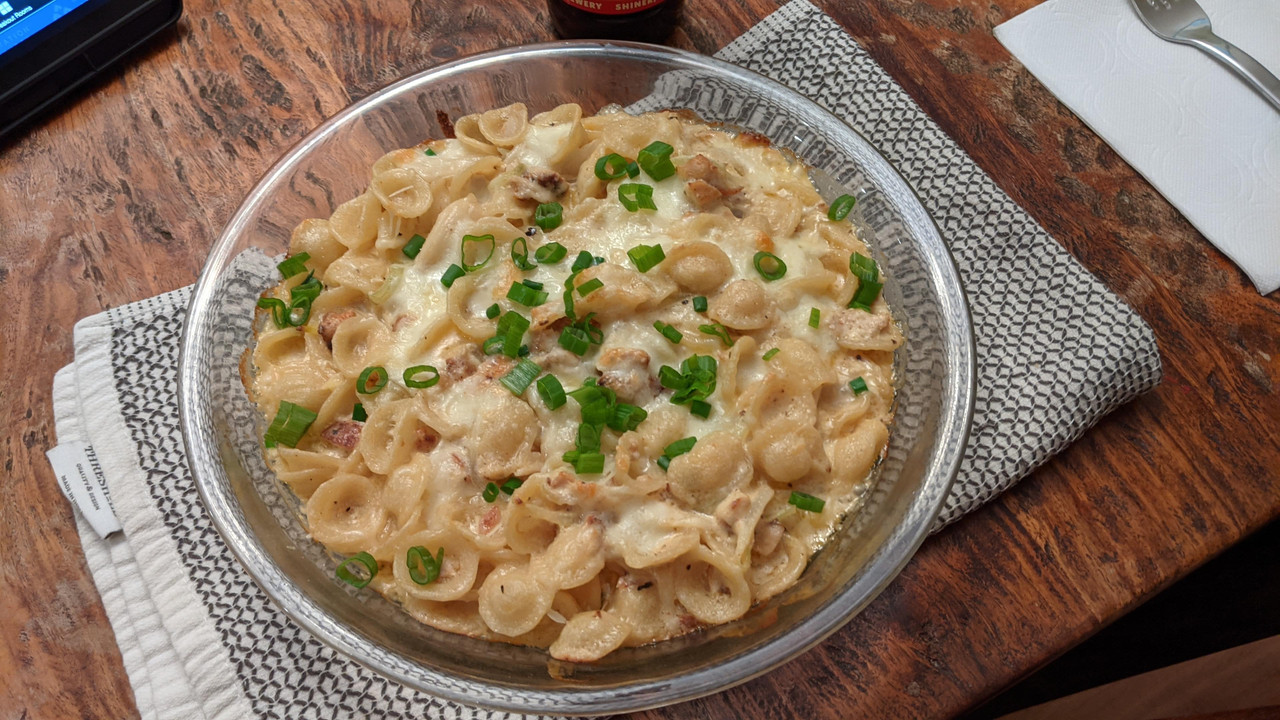 Edited by Big Nake , 26 January 2022 - 10:56 AM.