I'm not sure that I've posted this but... A few years ago I purchased a Brewer's Hardware jacketed conical to finally end my frustration in attempting to cool my Blichmann fermenator. These are photos from the first test run.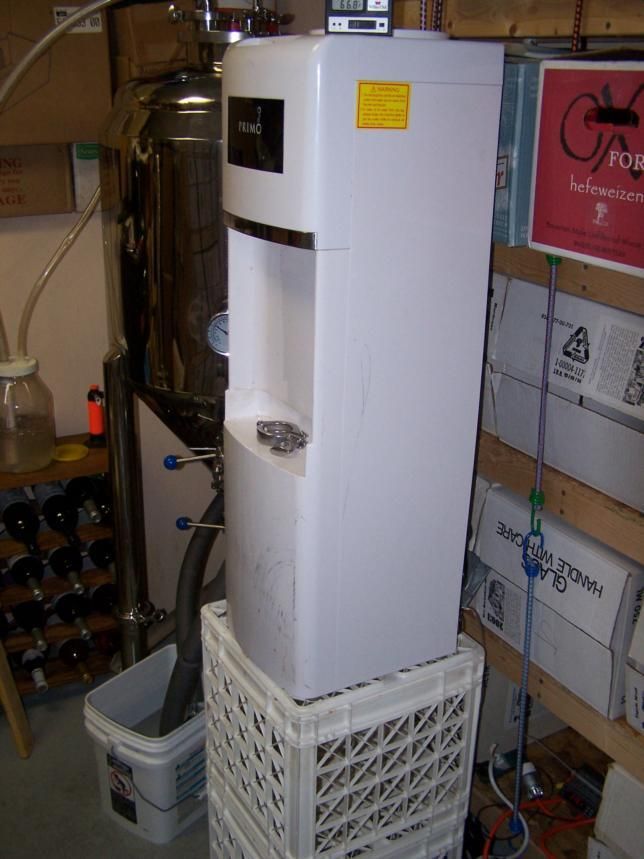 The cooler was modified by TIGing a top and return plumbing on the cooler section. That .025 stainless is a bit tricky to weld and it has to be a sanitary weld as well. I just propped the cooler up on milk crates and dumped a pond pump in a bucket to recirc the glycol.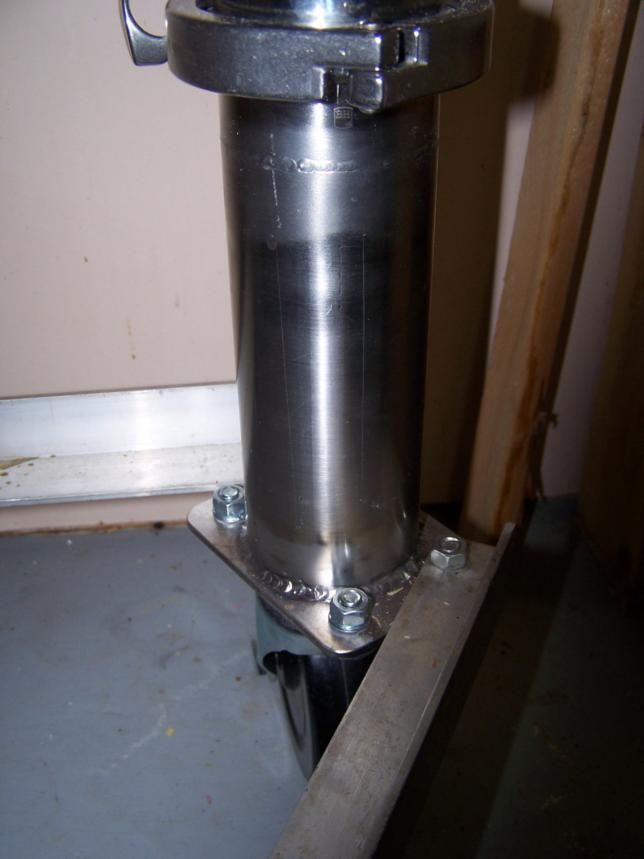 The conical has three 3" tri-clamps as feet which needed a 12" lift kit to allow me to fill corney kegs from the racking port. The Top weld is a sanitary autogenic weld from the 3" ferrule to a 6" section of 3" dia. 309 stainless .062 thin wall tubing.
The bottom weld is a fillet from the .062 thin wall to a 1/8" thick 309 plate cut to match the casters. I had to pay a bit of attention to directing the majority of the heat to the plate as punching through the thin wall was a small problem.
Casters are rated at 300 lb each... Harbor freight.
Not exactly a perfect stack of dimes, but it works.
I've since refined the pump and control,if anyone is interesred please let me know. Also if someone has a better hosting site than Photobucket please let me know, 'cause PB isn't co-operating well.

Edited by Stout_fan, 23 April 2019 - 12:27 PM.