Figured I'd post here since I think it's a great deal. Maybe some BBers in KS or TX might be interested in a relative bargain. I'm asking $450 for the lot.
I am moving, and have not been able to brew enough to justify keeping this stuff. I want to sell the whole lot, so I will not entertain offers for any individual piece at this time. For sale are:
- 1 converted keg boiling tank. It's a Sabco with weldless fittings, sight glass, and a Hop Stopper inside
- 5 ball lock corny kegs--will need cleaning and likely o-rings, but in good shape
- CO2 tank with regulator, like new
- 10 gal hot liquor tank and mash tun with mash pad and screen
- Round burner
- Sanyo Kegerator--will hold two cornys and the CO2 tank. Will need new lines and a thorough cleaning of the faucets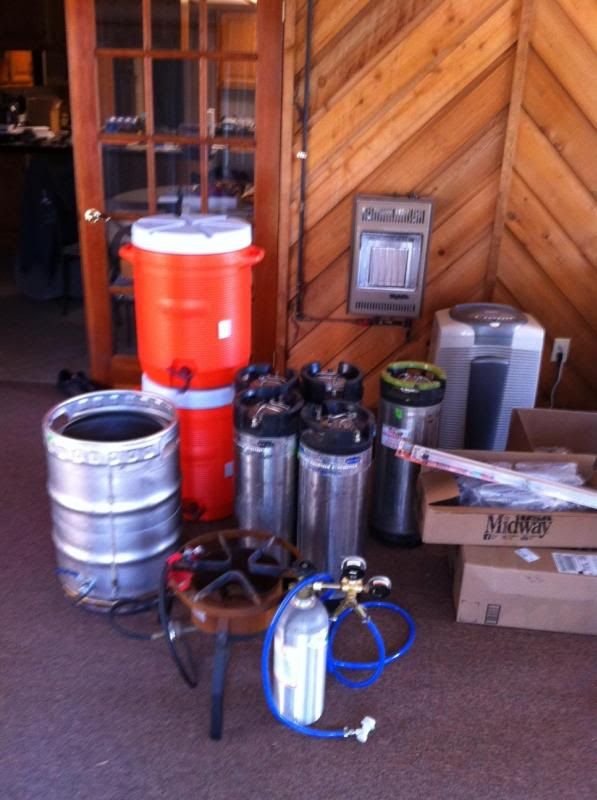 Edited by Area Man, 27 March 2013 - 02:56 PM.