Been a fair bit of vehicle discussion lately, and with COVID going on there's not a ton of shit to do anyway, so lets see some BBPH rides.
Here are three of ours: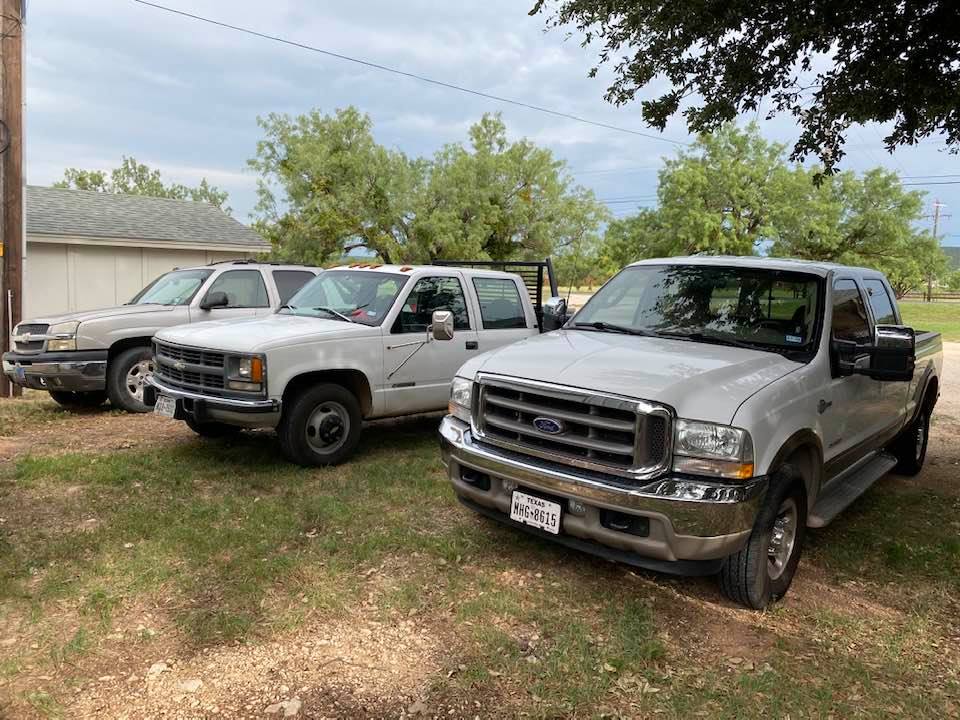 That's my 2003 F250 daily on the right. Near immaculate condition, just hit 180K on the mighty 6.0 Powerstroke. King Ranch, 2WD, two tone white and Adobe, baby. Total papaw truck, with a few mods.
Next is our 1996 Chevy Cheyenne 3500HD. Can't see, but it's a dually with flatbed. 197K on the killer 6.5L Detroit turbo diesel. It spent it's life with a construction company and is in great shape, all considered. We keep it loaded with tools and use it when working on rent houses. Runs great, but front end is about shot.
Finally is my wife's old DD, the 2004 Avalanche Z66. Is has almost 340,000 miles on the original motor, and is on the 3rd or 4th trans. Motor runs like a sewing machine, but is getting down on compression. She's getting tired, but still drives good enough. It will probably be sold soon.
Here's a pic of my truck in its natural habitat: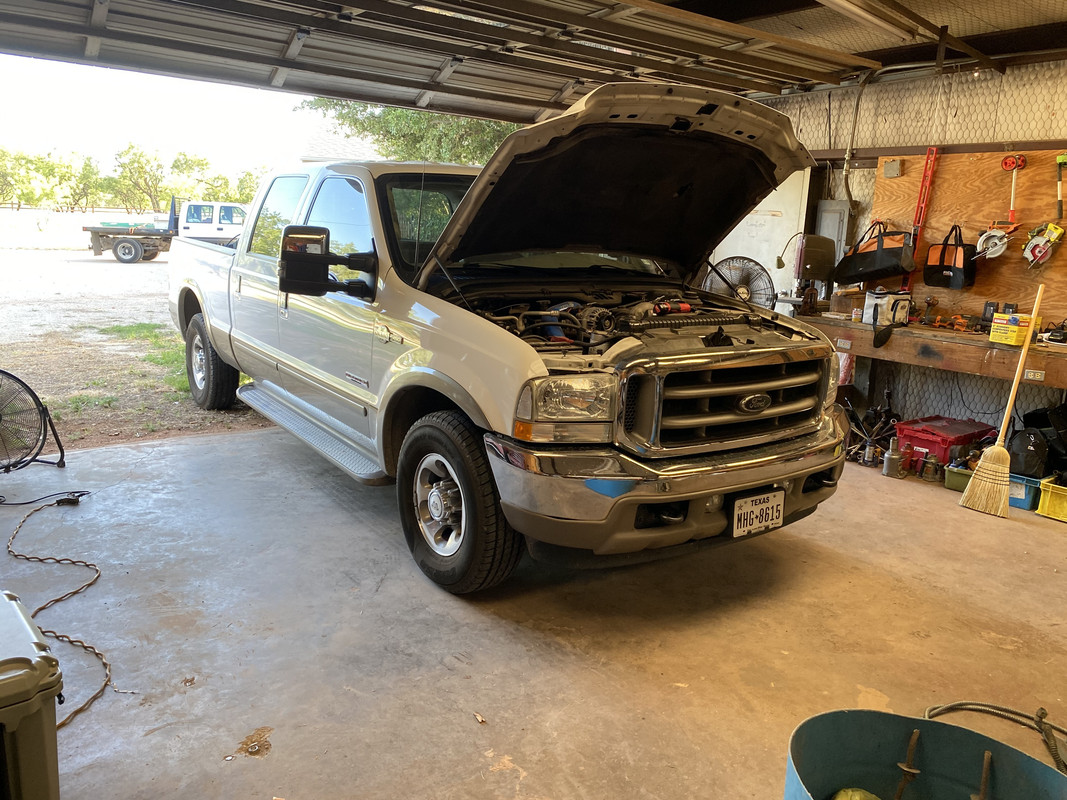 Not pictured is my wife's 2015 V Golf Sportwagen TDI. Love that car. And we have my FIL's 2007 Chevy 3500 Duramax diesel, currently not running.
Edited by Area Man, 18 July 2020 - 07:33 PM.