Dewars blended scotch aged 8 years and finished in Caribbean rum casks.
Limited release and my cousin works at the liquor store so she snagged a bottle for me on thanksgiving.
Idaho got less than 200 bottles total I guess so maybe that means it's rare?
Not a typical scotch by any means, great smooth backend with all the subtle notes of a good rum.
I think it was $35 or so making it a pretty affordable bottle too.
Killed almost half a bottle after a six pack of milk stout, shots of apple jack Daniels and a couple decent sized manhattans on turkey day.
Just got done doing the dishes finally. It's nice not having a nagging wife around to bitch when you're too hungover for a day and just don't f'ing care. Maybe having a woman around to do said dishes would have some positive side but for now I'm loving this bachelor shit.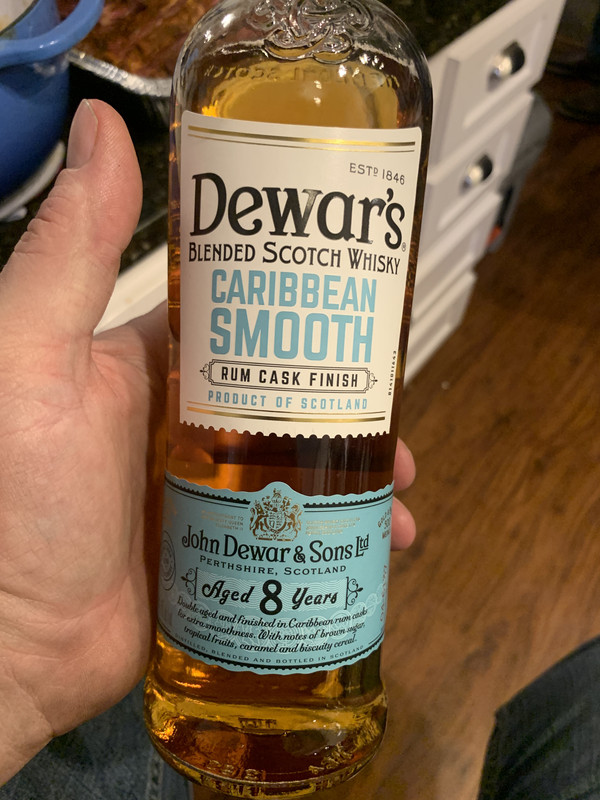 Ex wife is sick (again) which means the teenager is here full time for the near future and I've been avoiding having any female companions by to warm my feet at night so I guess I'll have a double....