Or at least that's what it looked like when I cleaned the conical in the sink. I had IPA in the conical and all the hops and yeast clogged the 2.5" pipe on the conical. So I undid the tri clamp holding the valve on and WHOOSH!!!! hops and yeast everywhere. No kidding the first thing that came to mind was ...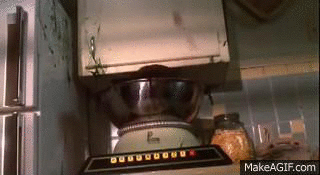 green goo everywhere!
Just finished cleaning up. A lot of work for camping beer this weekend.