Just realized I had a leaky spunding valve. One of my 2 kegs of pale ale I brewed a couple of weeks ago is flat as a pancake. I got a good idea on another forum to try and save it. I just happened to be brewing yesterday, so I collected a quart of wort and injected it into the gas in post on the keg using this rig.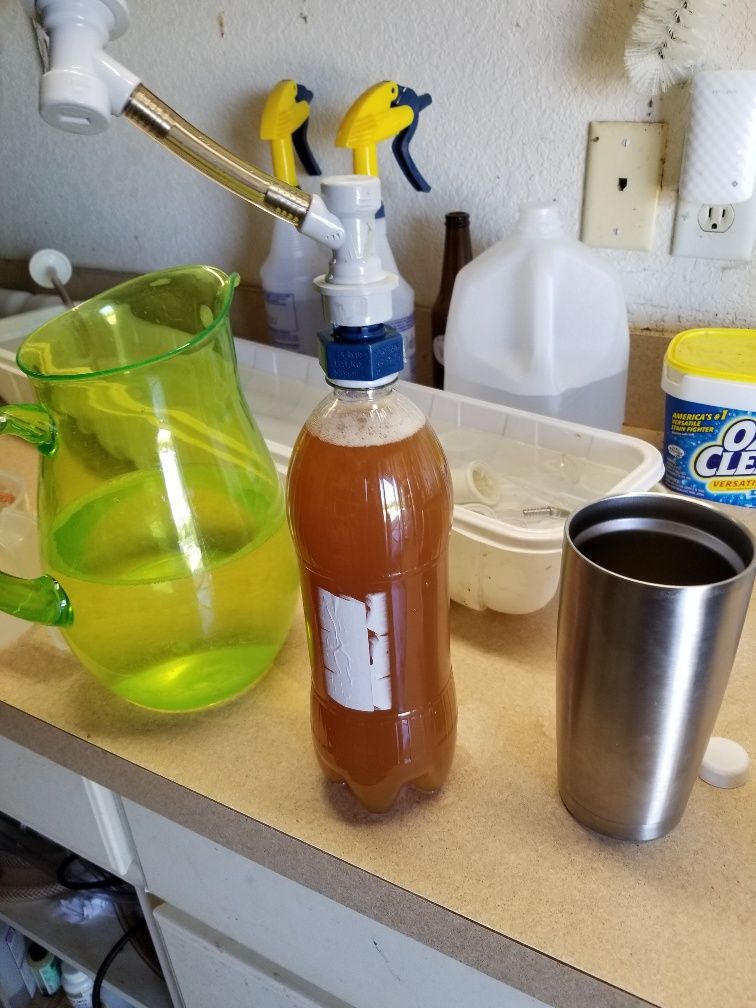 I didn't want to take the lid off and prime because of the low O2 thing. This worked like a charm.
Edited by pkrone, 26 August 2018 - 08:49 AM.