First time since my teens I've gone to the drag races here. It's a fun experience and a guy can't help but get a semi from nitro funny cars running 5.42 second quarters. There was a couple hours where the track temps were perfect and they were hooking up hard af.
Had the jets and wheelstsnders too.
A buddy has a daughter who is the youngest to get licensed in Idaho and I've been a sponsor of her car for three years (she was 6). They weren't running juniors but she's also tagged onto a national team as their youngest driver so the car was on display. My buddy actually said to give him more cards since several people thought it was cool I'd sponsor a kid.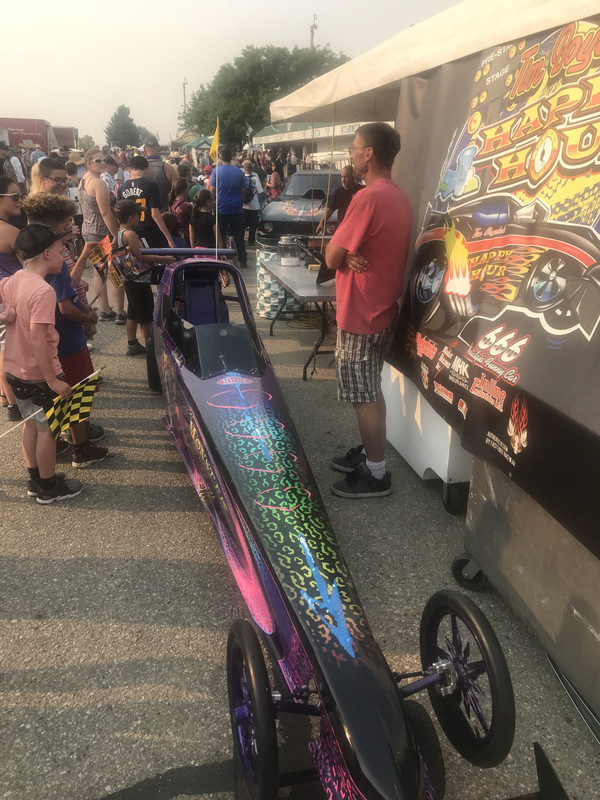 My logos are on the wings facing up and not in the pics but it is still kinda cool to sponsor a drag car for my buddies kid and she's pretty proud to be a "sponsored racer" lol. It all started with s couple drinks....
Went hunting sunscreen before heading out and discovered the soon to be ex wife's stash of mikes hard lemonade under the sink in our son's bathroom.
There's an entire fridge full of cider, beer, whiskey and whatever else in the garage but she's busy telling everyone she stopped drinking.
That picture was worth a thousand excuses.....