I completely forgot I'd cooked a brisket Saturday while doing pulled prok, glad my dad asked if I was bringing him some tomorrow when I meet him.
That'd suck if I wasted a 12lb brisket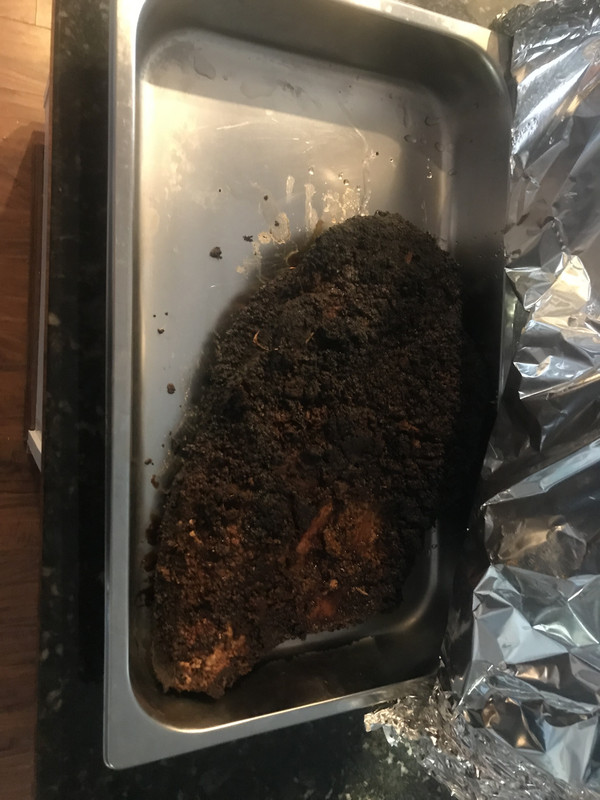 Cut it up using a chefs knife the wife's uncle had from his restaurant owning days, thus one was probably a late 70's knife from what he recalled. He owned a restaurant in Dee moines back then and brought me a half dozen nice knives last time I saw him, he's in his '70's now and wanted to pass them on.