Fucking sick dude! The combo of KoT into KTR is really great. Sounds best going into an amp that's already cooking pretty good. Crazy versatile I hope you dig it. I've picked up a few things too:
Fancy delay shootout. The new RE-202 sounds incredible. The other two do as well so it's a tough call but I'll likely sell two highlander style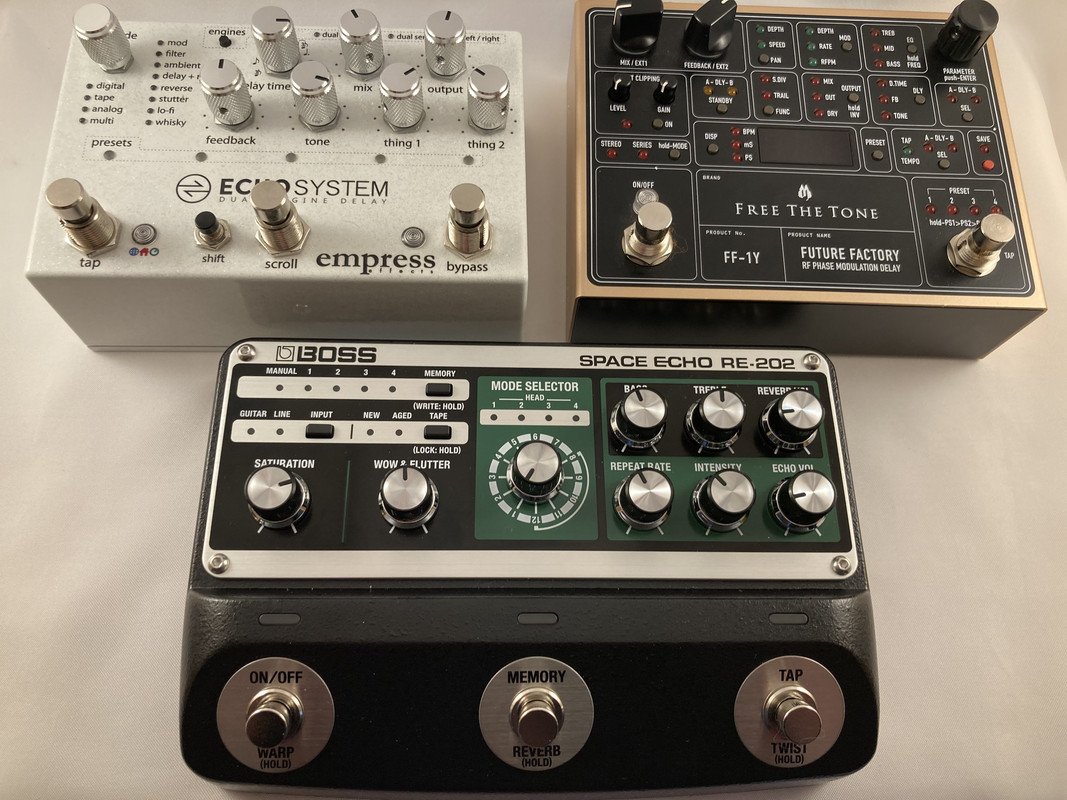 Added to the Spiral FX collection as well. Bought the Demhe new and that has taken over as my main fuzz for a lot of my playing lately. The Allora and Black II were used and I scored on both. They are sort of flip sides of the same coin but they have drastically different voices. High gain rules when it sounds like this.